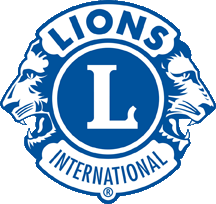 Lions are part of the International Association of Lions Clubs. Lions extend to over 1.4 million men and women in more than 46,000 clubs located in 210 countries and geographic areas throughout the world. When you become a Lion you become part of the world's largest service organization. This provides you with the opportunity to impact the lives of those in need not only in your local community but also in the global community.
​
WHAT WE DO
Lions clubs are unique among service clubs in that the focus of our association is on the local club. The aim of any club is to offer its members the opportunity to support and better serve their community. The Mindoro Lions Club has been serving it's community since its inception in 1968. The Lions are your friends and neighbors volunteering to help the visually impaired as well as reaching out to those Mindoro area residents who are in need of our help.
WHERE WE ARE
The Mindoro Lions Shelter is located behind the former Mindoro Elementary School. The mailing address for the Mindoro Lions Club is W3839 Lions Club Road, Mindoro, WI 54644. This is the back/vendor entrance to the grounds. Use this entrance for handicapped parking. The main parking lot is located off of Church Street. See map below for details.
To be the global leader in community and humanitarian service.
To empower volunteers to serve their communities, meet humanitarian needs, encourage peace and promote international understanding through Lions Clubs.